Plane 01
Light Festival at Sunset
Quick Storm
Light Festival at Sunset II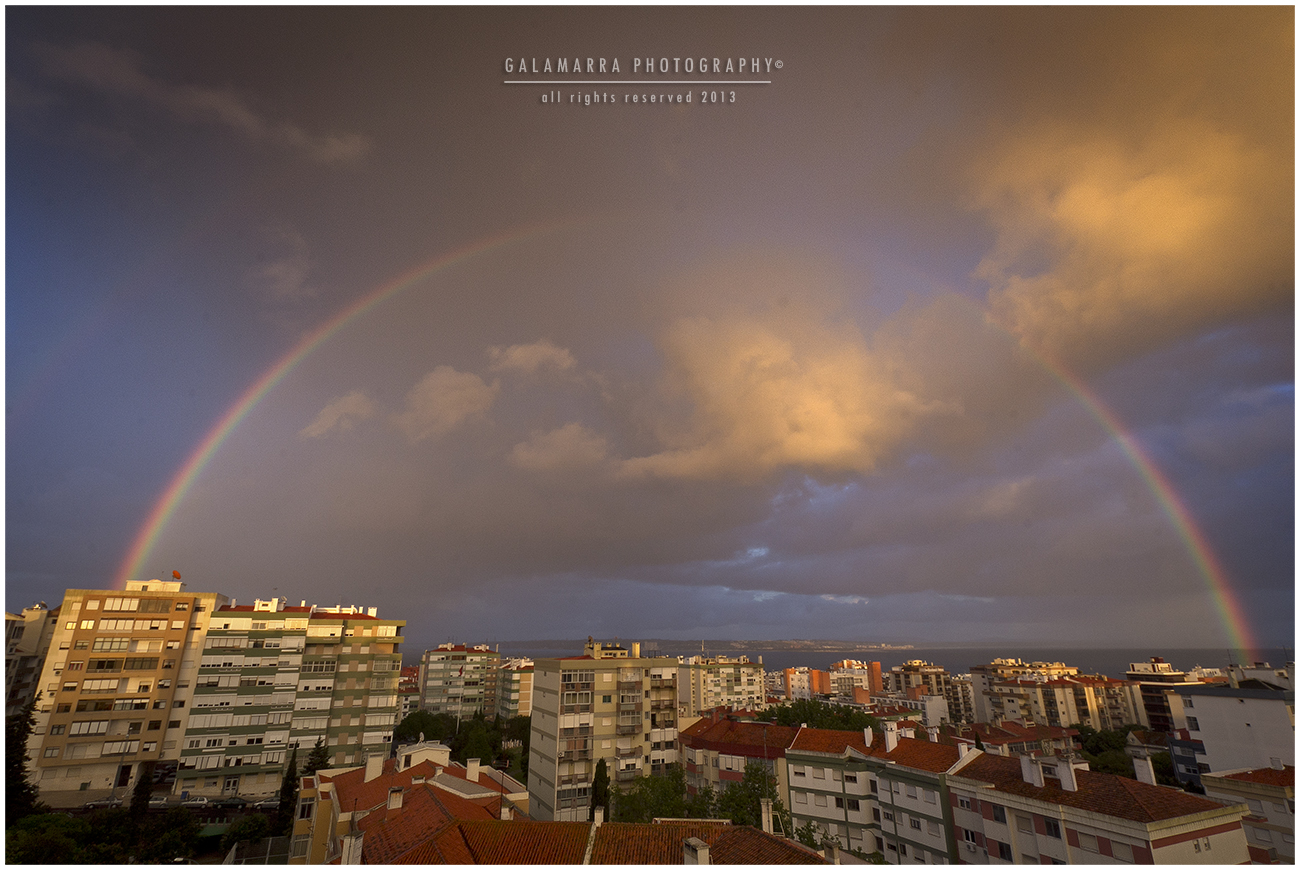 Double Rainbow at Sunset

Plane 01
"Plane 01"Novembro 2014Fotografia de avião que fazia algumas acrobacias sob a pista do Autódromo do Estoril, aquando de uma prova de clássicos, antes desta iniciar. Uma abordagem diferente daquela que costumo fazer, mas fotografar é fotografar e é sempre um desafio.Photograph of plane doing some stunts on the track of the Estoril Circuit, during of a classics car challenge, before this start. A different approach than I usually do, but shooting is shooting and is always a challenge.Melhor qualidade // HD quality herehttp://www.galamarra.com/random/plane01https://500px.com/photo/112461463
Light Festival at Sunset
"Light Festival at Sunset"Hoje, mesmo depois do Sol se pôr, apareceu uma pequena tempestade sobre Oeiras que logo se encaminhou para a zona de Cascais. Então, preparei a minha máquina para fazer algumas fotografias...esta foi a primeira e a melhor de todas elas!Today, shortly after sunset, a quick storm arrived over Oeiras and headed to Cascais area. So, I begun to prepare my camera to make a few shots of it from my home's balcony ...this was my first shot and the best one!Best viewed here // Pode ser vista com melhor qualidade aqui:http://www.galamarra.com/random/lightfestivalatsunsethttp://500px.com/photo/83196837Pedro Galamarra https://www.facebook.com/galamarraphotographyhttp://www.galamarra.com/http://www.istockphoto.com/portfolio/galamarrahttps://prime.500px.com/pedrogalamarra#stormy #tempestade #relâmpagos #ocean #lightningstorm #oeiras #sunset #atfirstshot #nightscape #lucky #naturelover
Quick Storm
 "Quick Storm"::Outubro 2013::Noite de tempestade sobre o Tejo e Almada vista da "minha" janela.Total de 13 exposições feitas entre as 20h e as 22h combinadas entre si.
Light Festival at Sunset II
:: Light Festival at Sunset II ::Yet from 14th of September...and remembering all the storm we are facing on last couple of weeks...«Today, shortly after sunset, a quick storm arrived over Oeiras and headed to Cascais area. So, I begun to prepare my camera to make a few shots of it from my home's balcony...»Ainda do dia 14 de Setembro...e lembrando este tempo de tempestades e trovoadas repentinas...«Hoje, mesmo depois do Sol se pôr, apareceu uma pequena tempestade sobre Oeiras que logo se encaminhou para a zona de Cascais. Então, preparei a minha máquina para fazer algumas fotografias...»Best viewed here // Pode ser vista com melhor qualidade aqui:http://www.galamarra.com/random/lightfestivalatsunsetiihttps://500px.com/photo/84643365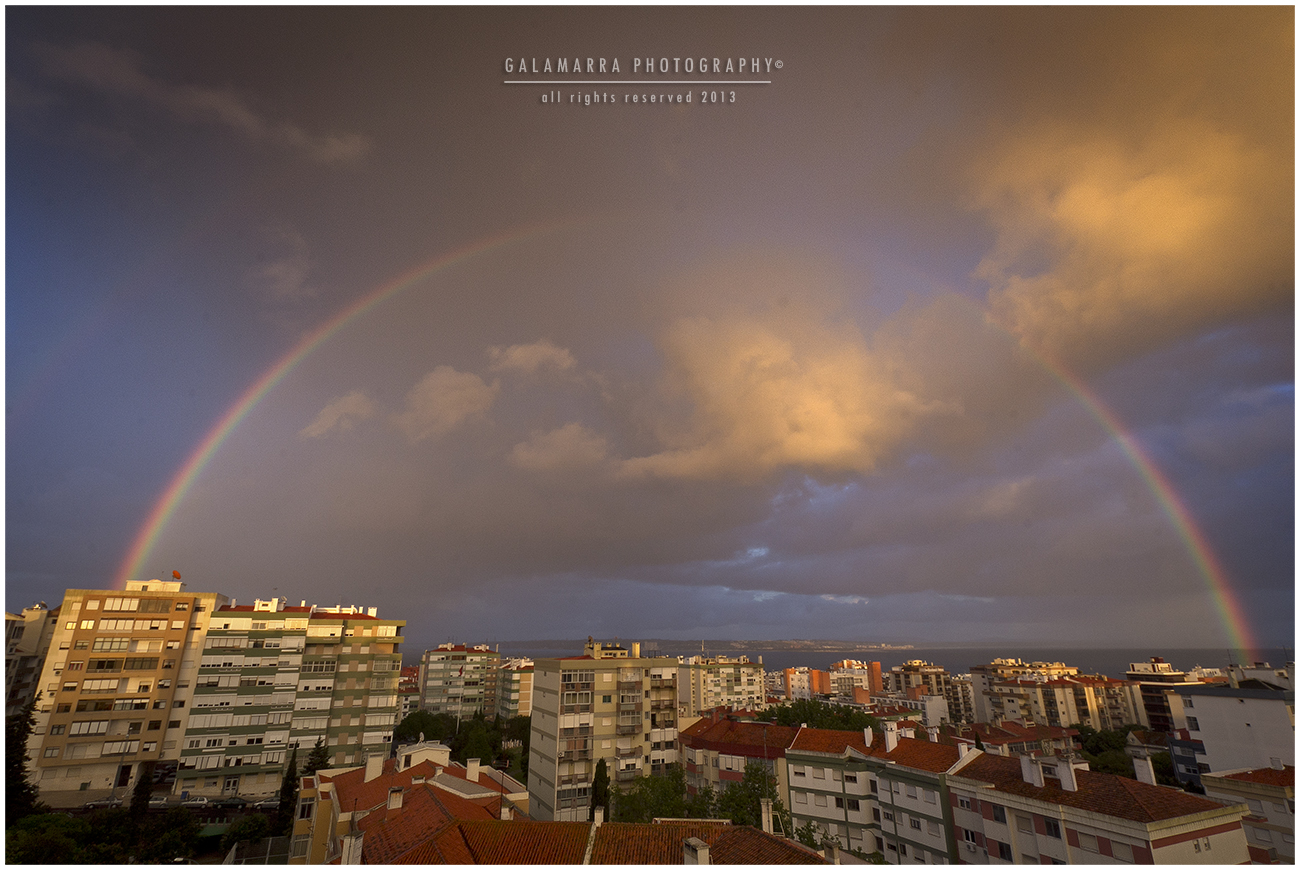 Double Rainbow at Sunset
​"Double Rainbow at Sunset"::Maio 2013 ::Ontem (17 de Maio de 2013), quando acabava de jantar apressadamente para ir ao cinema, olhei para a janela e lá estava este lindo duplo arco-íris ao pôr-do-sol. Que luz fantástica estava. Tive então que apressadamente "desarrumar" o material fotográfico para tentar captar tudo o que estava a ver da melhor maneira possível para poder partilhar convosco esta maravilha da Natureza.

1
2
3
4
5
6
7
8
9
10
11
12
13
·
·
·
·
·
·
·
·
·
·
·
·
·